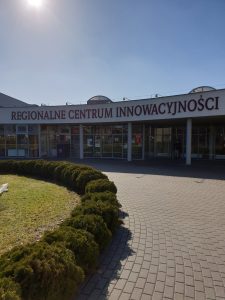 Following the successful launch of the Social Truth project, in December 2018, in Athens, Greece, the second Social Truth meeting was held on 27 – 28 of March in the city of Bydgoszcz, Poland.
The Meeting was held at the premises of UTP,  the University of Science and Technology in Bydgoszcz,  Poland, one of the project partners. 9 partners from 6 European countries have attended the meeting.
The partners shared their insights into the challenges and issues related to their respective work packages, as well as the results of their work over the last couple of months. Efforts have been made to make the requirements as specific as possible. The feasible use cases in four different perspectives were presented. Social Truth is to be used by individual users to verify the validity of Social Media content and stop the spreading of false information, the Media organisations, story writers, content authors and journalists to boost their investigative and creative capabilities by enabling them to cross-check and combine various multimedia information sources, retrieve and use relevant and verifiable background information, and maintain a stream of real-time updates, and finally the search engines, social media platforms and Online advertising networks to improve information veracity and contribute into a healthier and more sustainable web and social media ecosystem. The project website and logo were also presented.