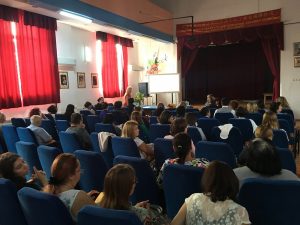 InfoCons – a partner of the SocialTruth project – has organized at the Economic College "A. D. Xenopol" in Bucharest, two round tables on fake news and on the different level of trust in online sources.
The first was held on September 18th and the second on September 27th.
In these round tables, the objectives, purposes and activities carried out within the European SocialTruth Project, were presented.